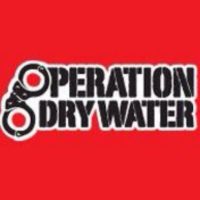 OPERATION DRY WATER
The following article is a direct excerpt from the NASBLA Operation Dry Water Home page.  Most people do not understand that boating under the influence is as bad as driving under the influence.  As a result, there are many fatalities on the water.  First, people need to understand the dangers.  Second, people don't consider that they are in fact on the water.  Third, just because there is more space doesn't make it okay.   In short, this article is worth taking a moment to read.
ABOUT BUI
ALCOHOL IS THE LEADING CONTRIBUTING FACTOR IN FATAL BOATING ACCIDENTS.
If you boat under the influence your voyage may be terminated, the boat may be impounded and the operator may be arrested. Penalties vary by state but can include fines, jail and loss of boating or even driving privileges.
The federal BAC legal limit for operating a vessel under the influence is .08
Alcohol use can impair a boater's judgment, balance, vision and reaction time
Sun, wind, noise, vibration and motion —"stressors" common to the boating environment— intensify the effects of alcohol, drugs, and some medications
Alcohol use can increase fatigue and susceptibility to the effects of cold-water immersion.
Alcohol is dangerous for passengers too. Intoxication can cause slips, falls over board and other dangerous accidents.
If you boat under the influence of drugs or alcohol you are endangering your life and the lives of others.
WHAT IS OPERATION DRY WATER?
Operation Dry Water (ODW) is a year-round boating under the influence awareness and enforcement campaign. Operation Dry Water's heightened awareness and enforcement three-day weekend takes place annually around July fourth, a holiday unfortunately known for drinking and boating, and deadly incidents.
BUI is a concern, which is why Connecticut Boating Certificates talks about it during our classes.  You can view our Public Course Schedule anytime.  Safety first.  There is no room for egos when passengers lives are in your hands.