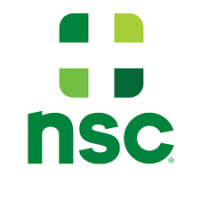 The following article regarding Recreational Boating appears on the National Safety Councils site.
With more than 11 million recreational vessels registered in the U.S., millions of Americans are enjoying recreational boating time on and in the water.
Random example:  In 2017, the U.S. Coast Guard reported 4,291 boating incidents that resulted in 658 deaths, 2,629 injuries and about $46 million in property damage. Stay safe by being prepared and using the appropriate equipment, whether enjoying a ride on a motorized boat, paddling a kayak or wakeboarding.
Life Jackets Are Essential
Life jackets are at the core of safe boating, whether using a motorized or non-motorized vessel. The U.S. Coast Guard reports 76% of boating deaths in 2017 were due to drowning, and 84% of the victims were not wearing a life jacket.
While regulations on life jacket use vary from state to state, the Wear It program of the National Safe Boating Council promotes boating safety by encouraging boaters to wear life jackets any time they are on a boat, motorized or non-motorized.
Good swimmers still need life jackets. When people fall off a boat, they may become disoriented, injured or unconscious. Life jackets keep a victims head above water.  Every child should wear a life jacket at all times when boating.
Choose the right life jacket for the activities you will be doing. Double check to make sure the life jackets are U.S. Coast Guard approved and fit correctly:
Get Educated, Reduce Risks
The National Safe Boating Council encourages following these boating safety tips to help minimize risks:
Be Prepared
Before setting out:
Exercise Good Judgment
Safety Tips for Water Skiers, Tubers and Wakeboarders
Skiing, tubing and wakeboarding are popular water sports, but they also can be dangerous with participants traveling at high speeds. Remember to take the following steps to minimize the risks:
Connecticut Boating encompasses all of these great topics in our Virtual Boating Classes.  Please view all of the available dates on our Public Course Schedule page on this site.  As always, there is no room for egos when passengers' lives are in your hands!