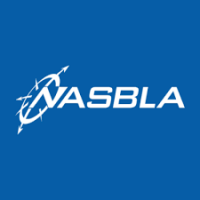 Who is NASBLA you ask…well they play a major role in modern day boating!
Lots of our students have asked who is NASBLA and what do they do?  The acronym stands for National Association of Boating Law Administrators.  They are the ones responsible for legal and educational requirements.  In that same vein, they keep the entire nation together with regards to laws and education.  In addition, they support each state helping to meet requirements and listen to the state's educators and law enforcement agencies.  Above all, they are people like you and I who are great what they do.  All of the representatives that we have spoken with are all so very welcoming and passionate about boating.  Truly remarkable.
The following excerpt is from their website which you can visit by clicking here Home – NASBLA
 Question 1:  What is the Vision and Mission?
Answer:  We envision a flourishing culture of safe, enjoyable boating for everyone.  National Association of State Boating Law Administrators is a professional community leading recreational boating safety through innovation and collaboration for excellence in policy development, national standards, and best practices.
Question 2:  What are the Goals?
Answer:  Firstly, create a diversified funding portfolio to ensure the association's sustainability and broaden revenue streams for future initiatives.  Secondly, reduce barriers to safe and enjoyable boating to increase public participation.  Thirdly is to expand training and professional development opportunities to better serve a diversity of needs.  Advocate and build support for state and national policy positions to advance innovative solutions for safety and security challenges.  Last but not least, promote excellence in state boating program administration to increase efficiency and effectiveness.
Question 3:  What are the Core Values?
Answer:  NASBLA's core values are a unified and complementary set of principles.  Principles that move the association forward with professionalism, transparency, integrity and dedication of purpose.
Collaboration: NASBLA commits to fostering active relationships with a broad community of stakeholders.
Collegiality:  We believe that cooperative and hospitable interaction fosters a common understanding of our challenges and shared goals.
Consensus Building:  Always working openly to identify the best options that can achieve the greatest level of agreement among decision-makers.
Continuous Improvement:  Commits to making positive changes on an ongoing basis to enhance productivity and outcomes.
Equality:  All members of the association have the right to voice concerns, contributions and objections to product development, professional standards and association leadership.
Stewardship:  We provide governance and develops stewardship of safe boating practices and towards its membership.
 In conclusion:
Take some time to visit their site and we're sure you'll find it quite intriguing.  Using NASBLA as a model please feel free to learn about our company.  Visit our page at:  About Connecticut Boating Certificates standards and professionalism