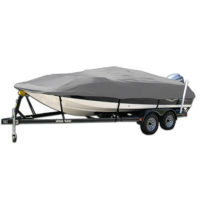 This article about winterizing a boat has been modified for our blog.  We thank our friends at Discover Boating for their knowledge and enthusiasm.
WHY WINTERIZE A BOAT
Especially in Connecticut, you'll want to winterize a boat before freezing temperatures set in. Deciding on an option for boat storage is only the first step in preparing your pride and joy for its winter slumber. Even if you use your boat all winter long, there are some systems and items that need some extra attention.
Ironically, it's water that poses the most danger to your boat during the off-season. Freeze-damage is the biggest potential problem.  Water in and on your boat can also promote winter-time mold, mildew growth, and corrosion. So as you consider all of these tasks, remember that your main goal is to keep out water and moisture to the greatest extent possible.
We can break it down to four main systems for winterizing a boat.
During the winterization process we should concentrate on:
The engine
Fuel systems
Plumbing systems
All other systems that can hold water
HOW TO WINTERIZE A BOAT:  A GENERAL GUIDE
First you should start by prepping your engine.  Ensure all water has been drained and removed.  Apply corrosion protection to your engine.  Consult your owner's manual for specific instructions, and complete fogging, if needed.  Add a fuel-stabilizing additive to your fuel system; then run the engine.  Change your engine's fuel filters and any fuel/water separators in the system.
Secondly prep the plumbing system.  Drain your boat's freshwater plumbing systems including sinks, tanks, and heads.  Add antifreeze to your plumbing systems.  Ensure water is removed from all additional systems like raw water washdowns, live wells, and the bilge pump.  Remove drain plugs.
Thirdly prep for a long winters nap.  Make sure everything is dried out.  This is good time to do a final clean up.  Disconnect your battery and you may want to bring it home with you.  Finally, cover your boat or place it into winter storage.
OTHER CONSIDERATIONS
Lots of boat owners like winter indoor storage.  This is a nice option but of course, will cost some money.  Some marinas will include winterizing in their yearly dues.  There are marinas that have both indoor and outdoor storage.  Other marinas will still perform a winterization even if you do not dock with them throughout the season.  All of which will need a little research.
IN CONCLUSION
Winterizing a boat is a topic in Connecticut Boating Certificates licensing class.  View our Public Course Schedule for upcoming classes.  Also please check out this video from Connecticut's DEEP You Tube channel entitled:  Better Boating in Connecticut: Winterizing your Boat
Always be safe out there.  Remember, there is no room for egos when passengers lives are in your hands!